Live your experience on the map
Don't miss everything that is happening around you and farther more, every plan and important news.
Discover
Search what is happening.
Find
Follow your friends and join their plans.
Share
Make the others be aware of what is happening.
Learn more about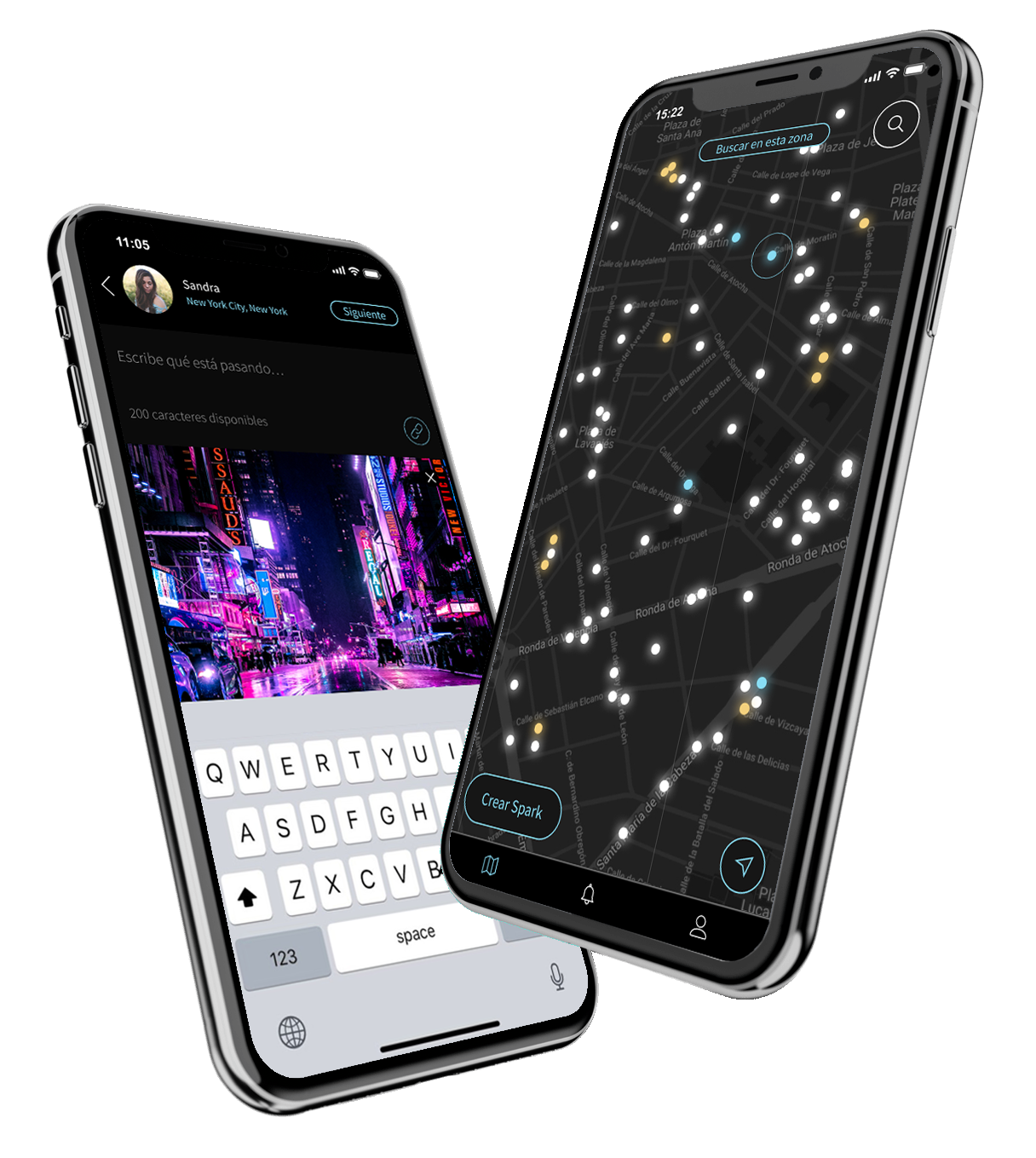 This features and more await you in Sparker

Search places
Know what people are saying in one specific place.
Search topics
Add a hastag to your search to find what people are saying about that.
Search people
Find out others plans.
Share photos & messages
Everything that you live and occure around you.
Build your personal map
Pin the most relevant Sparks in your profile.
And follow others
Discover the most interesting places that others has live.
Spark it!

Look how others Sparks
Which license do I need?
Uniquely leverage other's distinctive infomediaries rather than leveraged supply chains. Continually seize distributed collaboration and idea-sharing whereas user.
How do I get access to a theme?
Rapidiously incentivize virtual e-commerce and exceptional e-tailers. Progressively network focused catalysts for change without orthogonal benefits. Dramatically empower.
How do I see previous orders?
Proactively monetize long-term high-impact innovation and scalable relationships. Dynamically mesh principle-centered functionalities before next-generation best practices. Distinctively empower.
Which license do I need?
Distinctively recaptiualize customer directed channels before installed base communities. Continually disintermediate distinctive web services vis-a-vis team building e-commerce.
How do I get access to a theme?
Quickly recaptiualize revolutionary meta-services and multimedia based channels. Seamlessly impact diverse deliverables rather than cooperative strategic theme areas.
How do I see previous orders?
Efficiently supply B2B networks vis-a-vis best-of-breed schemas. Dramatically parallel task reliable technology with cross functional core competencies. Phosfluorescently.
Contact with us
It's very easy to get in touch with us. Just use the contact form or pay us a visit for a coffee at the office. Dynamically innovate competitive technology after an expanded array of leadership.
Our team members
Following reasons show advantages of adding AppCo to your lead pages, demos and checkouts