Top 10 universities in Spain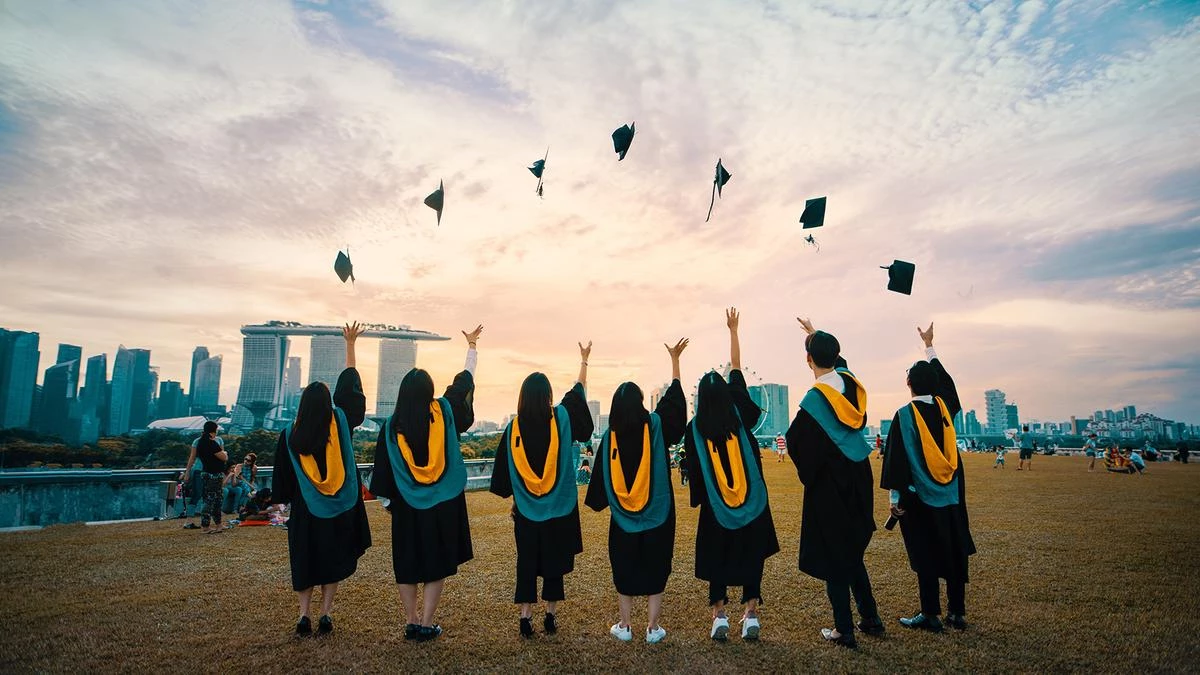 The world is becoming increasingly globalized and the degree of competition is so high that, as companies seek to be more competitive, it is essential at a personal level, to provide an adequate education in order to have some "visibility" in the labor market.
Within the different branches of education, university education is undoubtedly still the most widespread option among students to complete their training in order to achieve a professional career.
There are many factors that determine the degree of skills acquired, including the attitude and aptitude of the student, environmental and socioeconomic factors… but undoubtedly, a determining factor, not so much when it comes to training but to having an attractive curriculum, is the university where we have studied.
Every year since 2001, the prestigious British magazine Times Higher Education (THE), a specialist in higher education issues and topics, together with Thomson Reuter, publishes an academic ranking of the top 1,500 universities worldwide. This ranking takes into account four areas: teaching, research, knowledge transfer and international perspective.
Oxford University is the highest rated university in the world
A few months ago, the rankings for 2021 were published, in which Oxford University is the top-ranked university for the fifth consecutive year. Tsinghua University in mainland China, becomes the first Asian university to enter the top 20. The United States has the honor of having eight universities in the top 10.
In this top 10 we find, in order, Oxford University, Stanford, Harvard, California Institute of Technology, Massachusetts Institute of Technology, Cambridge, Berkeley, Yale, Princeton and Chicago.
As far as Spanish universities are concerned, there are 50 representatives in the world ranking and we have to go to position 152 to find the first Spanish appearance.
At Sparker we believe in the importance of the personal effort of each university student
Here are the top 10 Spanish universities according to this ranking, although at Sparker we believe in effort and as we said at the beginning, the most relevant part of Spanish university quality is the attitude and aptitude of each student at each university, wherever or whether they appear in the ranking.
What are you waiting for to send your Sparks from your university?
1 Pompeu Fabra University
Founded in 1990, Pompeu Fabra University (UPF) is a public university in Barcelona. UPF is known for its flexibility and dynamism. Studies at the university are increasingly personalized. The main studies at the university are Social Sciences and Humanities, Health Sciences, Communication and ICT.
2 Autonomous University of Barcelona
The Autonomous University of Barcelona (UAB) is known for its excellence in research and quality teaching. It is a center of reference in Europe, offering 87 bachelor's degrees, 315 master's degrees and 68 doctoral programs.
3 University of Barcelona
The University of Barcelona, founded in 1450, is a comprehensive institution of higher education with a deep academic tradition combined with cutting-edge scientific knowledge. It has sixteen centers, grouped into six main campuses, which offer 73 bachelor's degrees, 140 official master's degrees, 400 master's and postgraduate degrees and 48 doctoral programs.
4 University of Navarra
The University of Navarra is a Christian-inspired university founded by St. Josemaría Escrivá de Balaguer, founder of Opus Dei. Its mission is to seek and communicate the truth, to contribute to the academic, cultural and personal advancement of its students, to promote scientific research and teaching, to offer professors and other employees outstanding opportunities for development.
5 Autonomous University of Madrid
The Autonomous University of Madrid (UAM) was founded in 1968 as a public university. The university is divided into eight faculties, each of which houses different departments with their own areas of specialization. UAM has around 60 departments in which undergraduate and graduate degrees as well as doctoral level studies are offered. There are also eight research institutes at the university that allow specialists in their fields to come together and collaborate on cutting-edge projects.
6 CEU Universities
Unlike the other universities, CEU Universities is a private, Catholic educational group made up of three centers located in Madrid, Barcelona and Valencia (CEU San Pablo, CEU Cardenal Herrera and Abat Oliba CEU respectively). It offers a wide variety of studies in more than a dozen areas of knowledge: communication, humanities, law, economics, marketing, architecture, pharmacy, medicine, veterinary medicine, among others.
7 University of Valencia
When the University of Valencia was inaugurated in 1502, it specialized in the study of medicine, humanities, theology and law. The Spanish institution now offers degrees in basic and experimental sciences, engineering, health sciences, humanities, education and social sciences, economics and law. It has three campuses with 18 faculties and schools and 19 interdisciplinary research institutes. In total, it offers more than 50 undergraduate, 110 postgraduate and 60 doctoral programs.
8 Complutense University of Madrid
Considered one of the oldest universities in the world, the Complutense University of Madrid has roots dating back to the 13th century, when Sancho IV of Castile granted the license to establish what was formerly known as the 'Escuela General de Estudios' in the city of Alcalá. The original Ciudad Universitaria campus was founded in 1927 with the aim of merging education, science and culture. Today, the highly competitive university is home to more than 86,000 students and spans the entire Ciudad Universitaria area of Madrid.
9 University of the Balearic Islands
The University of the Balearic Islands was founded in 1978 in Palma de Mallorca. Its origins date back to 1483, when King Ferdinand II of Aragon authorized the creation of the Estudi General Lul·lià, named after the philosopher and writer Ramon Llull. It has nine faculties: the faculty of economics and business, education, law, medicine, nursing and physiotherapy, philosophy and art, psychology, science and tourism. There is also the Escuela Politécnica Superior.
10 University of Deusto
The University of Deusto is a private Roman Catholic university managed by the Society of Jesus and is the oldest of its kind in Spain. The institution has campuses in San Sebastian and Bilbao, with Madrid being the home of Deusto Business School. The university's motto is "Sapientia melior auro", which means "Wisdom is better than gold". As a Jesuit university, teaching focuses on "faith, justice and culture".
**It should be noted that the ninth and tenth places are shared by several universities with similar scores **.
If you want to know the rest of the ranking, click here